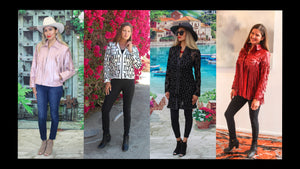 After Cyber Flash Sale till Friday Night - Extra 30% Off
After Cyber Flash Sale till Friday Night - Extra 30% Off
After Cyber Flash Sale till Friday Night - Extra 30% Off
After Cyber Flash Sale till Friday Night - Extra 30% Off
What Our Customers Are Saying
I just ordered a lovely
leather coat from your website.  Can't wait to get it!
Woohoo!! Next day delivery!

 I looooove my new jacket and will
wear it to the convention!!
Thanks so much, I just love it !  Hope you had a good Holiday ! 
Carolyn!

So wonderful to see you're still going strong!! Love the AugustBrock name,
too. 😊

Happy holidays! "
Thanks again for responding to all of my
questions -- that's great customer service!